Rachael Banks (RB): How did your collaborative projects Devil's Promenade and The Naked Truth begin?
Lara Shipley (LS): We met in the Southwest and have a connection to Photo-Eye—we were both previous employees there. We had a lot in common, and we were both from this area (the Ozarks) that we felt just really not finished with, unresolved. We had unresolved feelings about the Ozarks. It had been a long time since I'd even been home much. At that point, my parents were still living there, but I really engaged with it as a place, and the same with Antone. That's how it started; it was just a curiosity of "Hey, what would happen if we took a trip?" I come from a journalism background, so that's not something that felt weird for me. I was used to working in a close relationship with a writer. Working as a team felt very comfortable for me. We actually didn't even know each other that well when we started. We were sort of acquaintances who had shared interests and gave it a shot and grew from there.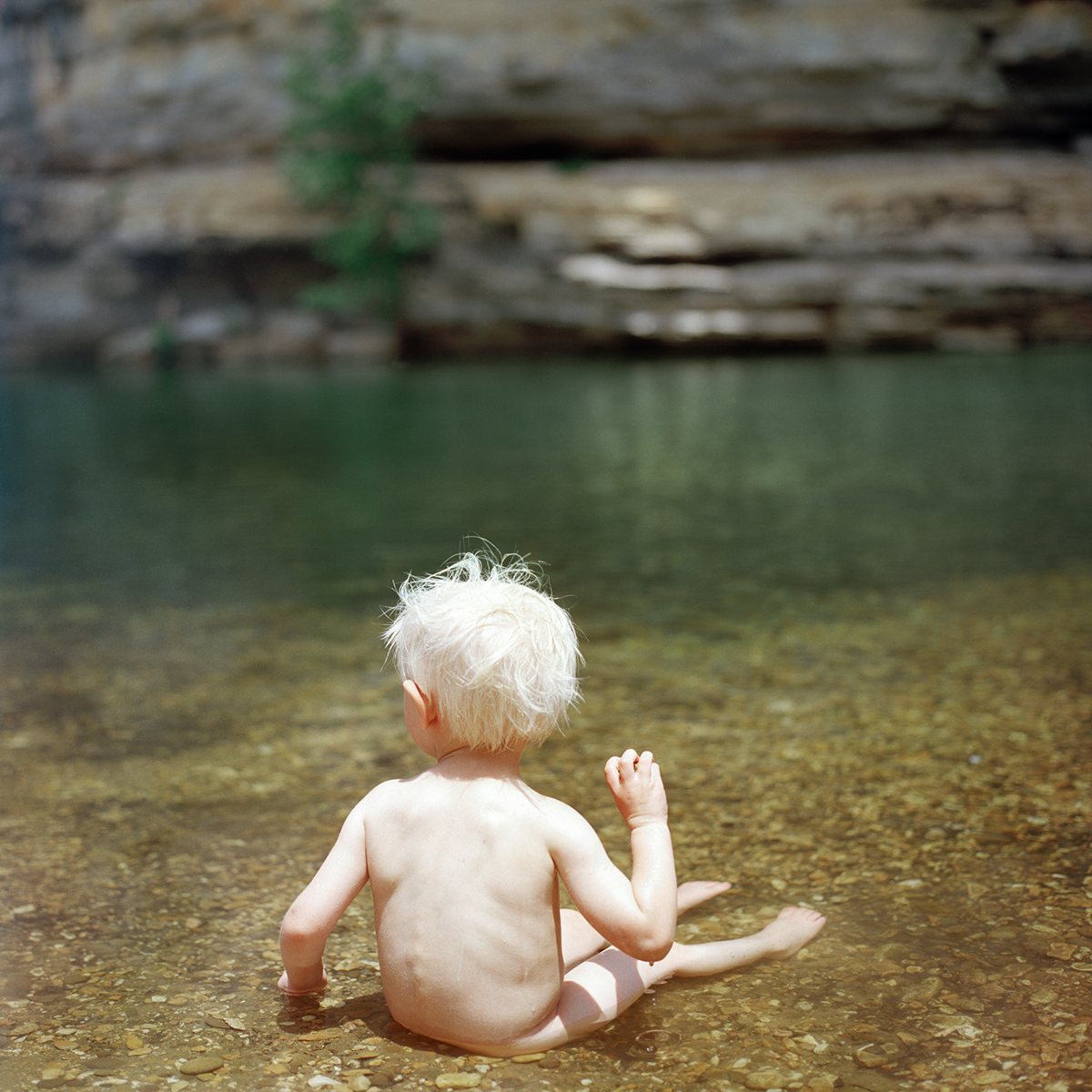 Antone Dolezal (AD): Yes, our friendship really developed out of a photographic relationship. When we first started to talk, I think we were grabbing drinks somewhere, and one of us mentioned, "Oh, I'm from the Ozarks." I was like, "Oh, I spent all this time in the Ozarks, and my dad would tell me these really crazy stories." My dad was this big storyteller. He would tell me stories about urban legends or tall tales that happened in the Ozarks, because he was from that area. That is how Lara and I connected. Then we decided, "Well, we both want to make a project about this place that we're from, so instead of competing with each other, let's put our heads together and really try to make something that seems valuable that we're both interested in." Whenever you're from a place and you remember it as a child, you have very different memories from what the reality of that place is as an adult. That's what we were aspiring to go back and see, how we could relate to this place by the way that we thought about it as children, which was very magical, and having these stories that really influenced us as kids, but bringing that into talking about a lot of social realities that are present nowadays.
RB: Devil's Promenade and The Naked Truth are different projects, but they also seem related as they depict a struggle between good and evil and a search for salvation. While they're different, I see a lot of similarities. What draws you to these stories?
LS: With storytelling, I think it's natural to us. I think it's natural to the culture that we're from, the families that we're from. It was something my family—there was just a lot of getting together and telling stories and hanging out. That's really the activity. Something that I remember, my grandpa just straight-up saying, "You've got to be able to tell a good story. This is a true value." It's not just about relaying facts. It's about bringing people in, and I think there's a way in which you can get people to connect to something that they might resist connecting to, if you tell them a story. That's so natural to our ways of understanding the world. I'm raising a child right now, and I'm just really aware of the way in which we learn and understand what's around us. And I'm reading her all these stories, these little books, and I'm like, "This is how you learn. You learn about the world through stories." You're also entertained, you're open to it. There's a lot about Ozark culture, and that is a place and our own pasts. I'm actually writing about this. I'm writing the essay for Devil's Promenade, so I'm thinking about this a lot. It's just a lot to unpack.
Then we decided, "Well, we both want to make a project about this place that we're from, so instead of competing with each other, let's put our heads together and really try to make something that seems valuable that we're both interested in."

– Antone Dolezal
AD: I see them as tied together with our general interests, but very separate at the same time. In Devil's Promenade, there is this definite metaphor of searching for a life in the middle of the darkness, in the wilderness of the Ozarks. That is absolutely a metaphor for good and evil.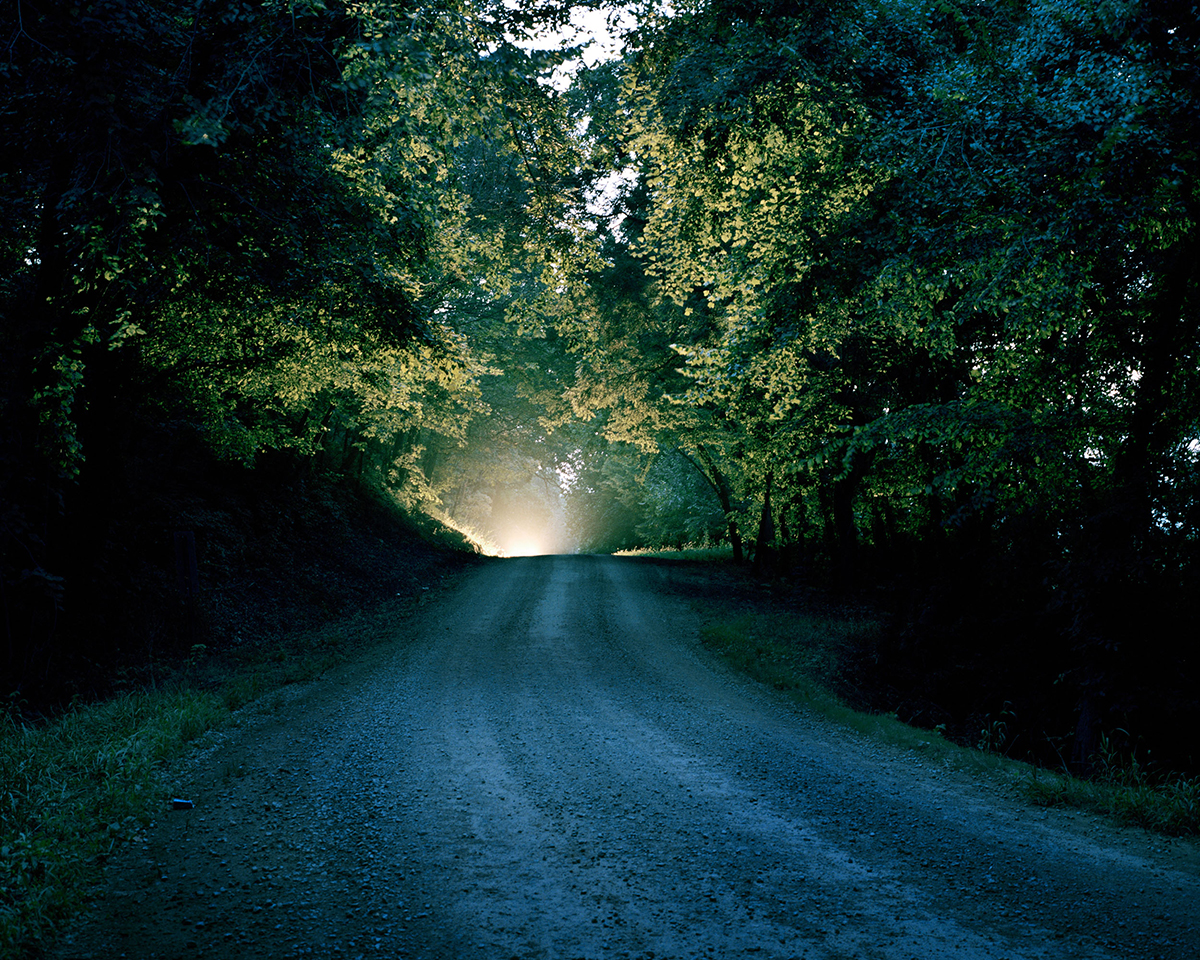 How your economic and socioeconomic status can hinder or benefit those choices that you make, that's a lot about what our project is. And about how religion and superstition and myths in those stories that people tell communally are important to those communities. It's an important way to understand the world around you, when you have those kinds of stories, and what you're really looking for is a community to tell those stories to. The Naked Truth, which is a different, more performative body of work, revolves around a singular figure, Norman Baker, who was an egomaniacal fake doctor who told people he had the cure for cancer. It happened in this place in the Ozarks as well, but it's more of a straight allegory for what's happening in the United States right now, with the politicians we see who are saying that there are medical cures that really don't exist. We're very interested in the allegorical effect of photography and of storytelling, but I see that coming out more in The Naked Truth than with Devil's Promenade.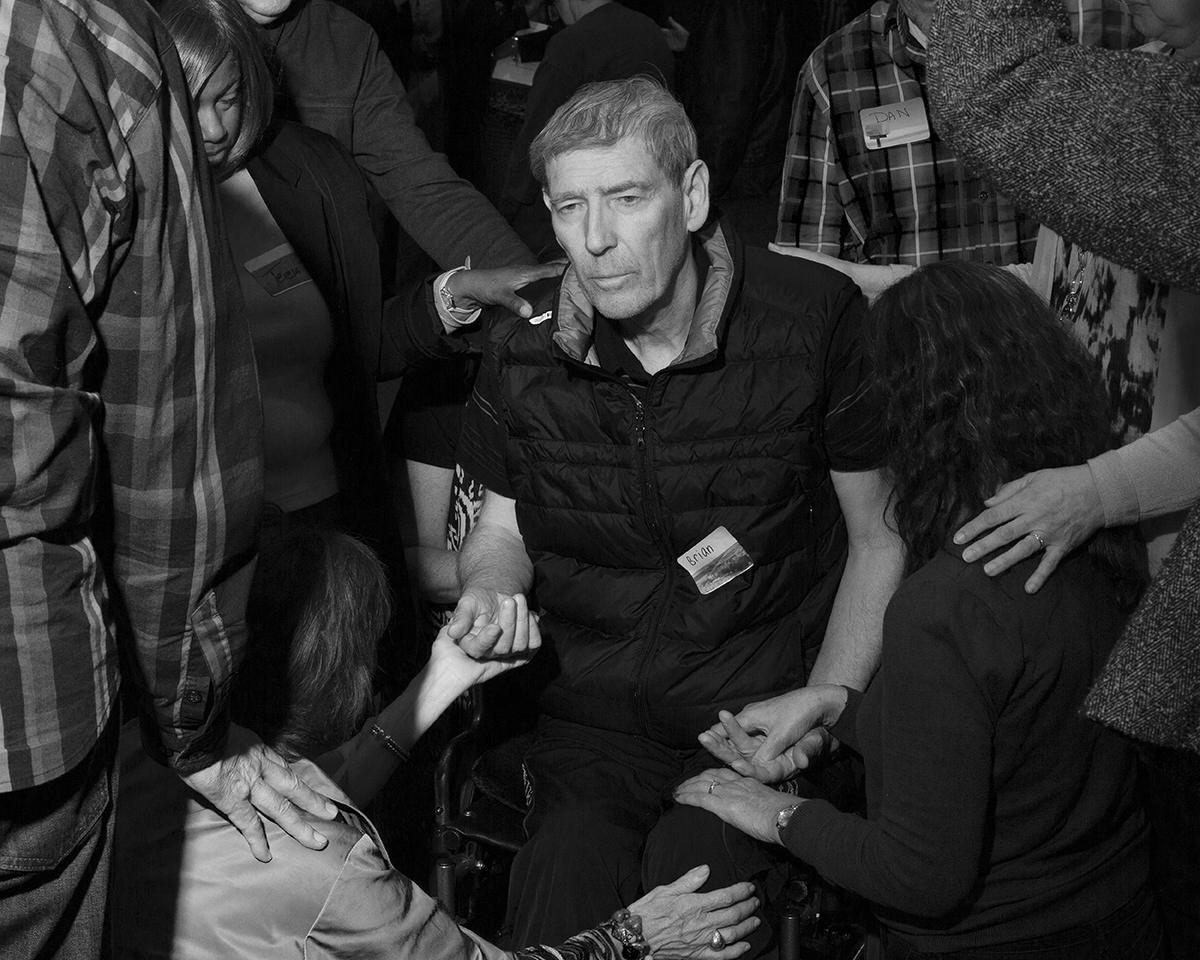 LS: We have really different approaches, but for both projects, we are trying to find a way to get people to engage with subjects at such a divisive point in our American culture.
AD: For me, art is at its most powerful whenever the art that's being presented can give you a different perspective about the world and about a specific situation. That's an approach we're really navigating, and The Naked Truth is trying to give a different perspective on why these charlatans continue to pop up throughout American history and why people continue to fall for this behavior and these snake-oil salesmen. Through that alternative understanding or alternative perspective, we hope people can gain some additional understanding that they might not have had before.
RB: Have there been misconceptions about your work?
LS: Definitely, yes. Devil's Promenade is about a region that is really misunderstood. Obviously, places are really complicated. They're both singular and universal. I feel really protective of some of the people that I photograph, and the way that people have talked about them has rubbed me the wrong way, sometimes. A lot of stereotypes that people bring to the subjects that we photograph, that it's—we both want to acknowledge some things about the Ozarks, but we don't want people there to be treated like it's a homogenous place. The thing is, you can make work about New York City. You can have a romantic comedy there; you can have a Woody Allen movie set there. You get all these different tones of movies about the same city, and people understand that cities are complex and there are all these different types of stories, narratives, and people. You just don't have that in rural areas.
RB: I think that's one of the best explanations I've heard about rural areas.
LS: We work very hard to not romanticize or make a really negative project, but also to be very open about, "Hey, this is our point of view. This is a reflection of our experience, our childhood, and all these things that go into it." I'm just really drawn to these areas that the country either kind of ignores, or puts things there that they want everyone else to not pay attention to. Then occasionally, when the spotlight falls on them, it is in this really weird, polarized way that's confusing for the people who actually live there.
AD: There have been so many projects about rural community, about poverty and rural community, and one of the reasons we wanted to look at it through this oral storytelling tradition was to really look at a subject matter that has been embedded in the history of photography, but we wanted to make images that lifted you out of what people have traditionally seen. I can't say that we did that, but I hope that we did, and I hope that's why it resonates with people.
RB: Will you tell me about your upcoming book? How is it going to be different from your self-published titles?
LS: We started off with our little self-published series. I think that was such a great way to explore a lot and chunk it out into these chronicles so that we wouldn't overwhelm people. They really were storybooks. The new book is going to maintain that story, but we had to hone in on what was the essential story of this project, the essential narrative, because it's just a really different beast. It will be a whole new project from what we did ourselves.
AD: We've been in a conversation with Tiffany Jones from Overlapse for about two years, since at least 2018. A lot of that conversation was Tiffany getting to know us and us getting to know her, to make sure that we wanted to work together. She works in a really different way than a lot of publishers do. Both Lara and I were like, "That's the publisher we want to publish this body of work." It became a great fit because the three of us have collaborated in this way that's been very easy after we got to know each other. There are forty new photographs that no one's seen in the work, and it has a very different humanitarian view of the Ozarks that wasn't present in the Spook Light Chronicles. She did a great job of reimagining what that work was.
RB: Is there any advice that you would share with photographers in terms of what makes for a successful collaboration?
LS: I would definitely encourage people to try it. They might not all work out. Honestly, it's like any other relationship that you have with someone. They're all different, but when it works, it's very worthwhile. You have to be willing to give up some control, which I think some people really can't do, and that's fine. Know yourself.
AD: Making rules for yourself as a collaborative team. It's really helped Lara and me from our experience of the rule of not saying no to each other, but also for a long time—for years—we were only going to work together when we were physically together. That connection was really important to our process.
LS: It is a lot of work—a project like this, the projects that we do. I think about being accountable to someone else. I feel that more and more—Antone has a family, I have a family—the time that we can take to do this is precious. We do not waste it.
RB: How does your work influence the other's? Do you work together or independently?
LS: We do 98 percent of everything together. We really work together, and the new project has no division in who's doing what. It's like any kind of relationship. I have fun working with Antone, and I enjoy doing it, and I'd rather do that than have full control. Having fun is really important in artmaking to actually make you a better artist, because if you're not enjoying it, then I feel like we're recreating the same stuff. That playfulness is really important. Something that works well with us is that we really are open to doing things. I will never feel like we're recreating something we've already done.
AD: It's great that we both bring separate sensibilities to the project. What's really great about working with Lara is you see people repeat the same work over and over. I don't see Lara doing that, and then I don't feel like that's something I want to do. That makes us push each other even further, even to the point of where we make ridiculous pictures that no one's ever going to see, but it's good. Like Lara said, it's really enjoyable to have that playfulness in the work and in the process of making the work.
At the same time, every single day when we work together, we make a huge list of what we're going to accomplish during the day. We're pretty organized, but in that organization and in that management style, we're really having a good time doing it.